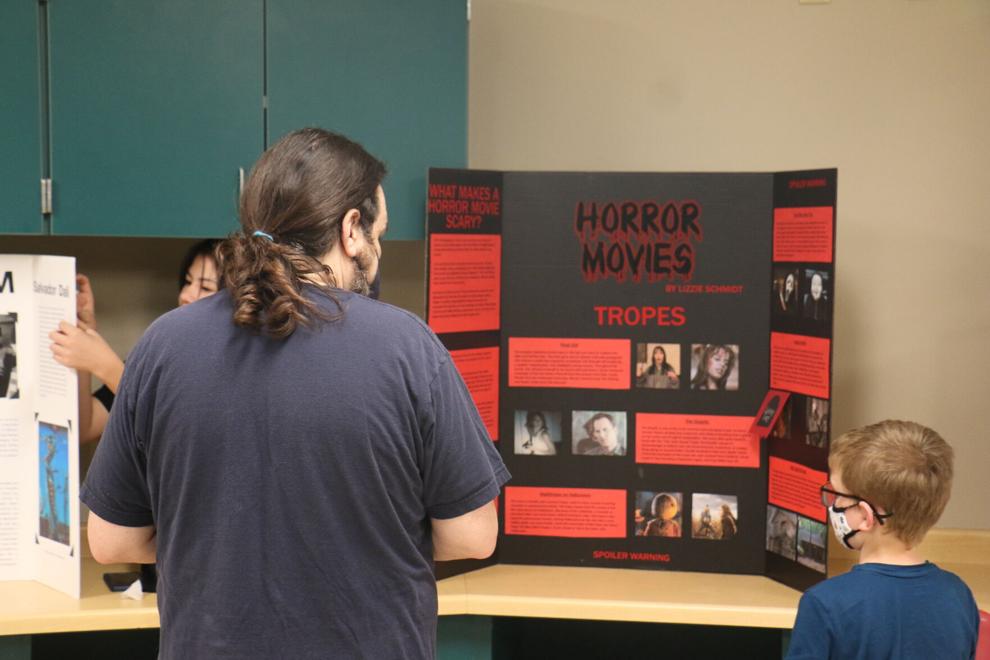 Nearly 200 eighth graders got to share their "passions" with parents and educators last month.
On Thursday, May 19, 182 eighth grade students at Savanna Oaks presented their Passion Projects – a year-end capstone presentation about careers that interest them or they're passionate about.
The presentations were spread all throughout the Fitchburg middle school, including the cafeteria, library, and classrooms. Students decorated tri-fold tabletop display boards on a wide array of topics including, "how to tell when somebody died," "what can you tell from a fingerprint," "how to throw a baseball," "horror movie tropes," "gender inequalities in sports," sleep, pediatrics, solar panels, couple's therapy, mental health, photography, videography, aviation, rockets, hydraulics, cats, fishing, and interior design.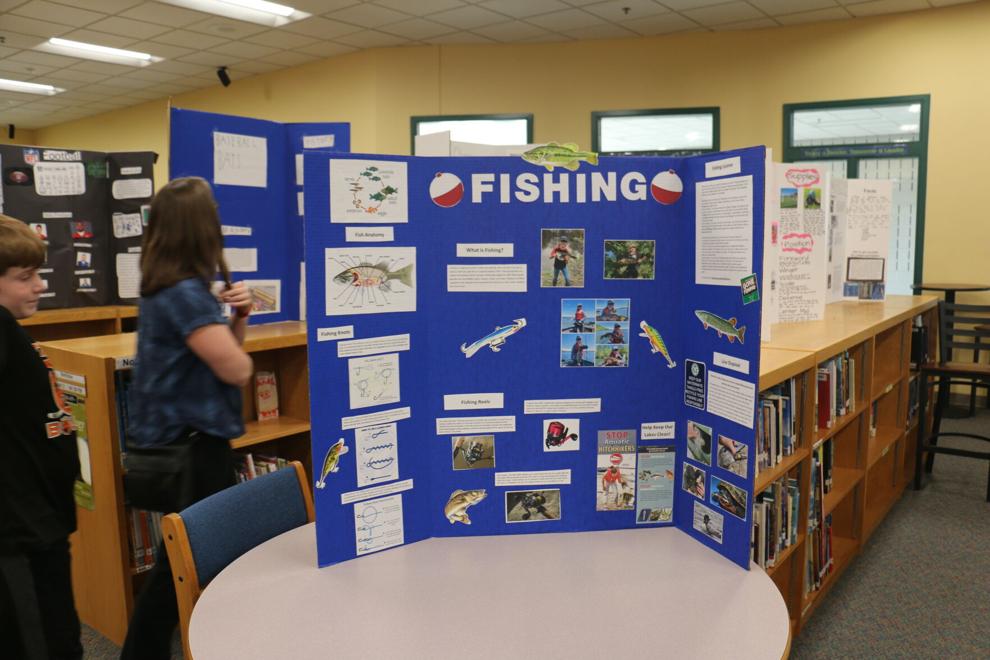 Each student made their board their own, with pictures, construction paper, markers and stickers adding splashes of color to displaying their topic areas, which were also illustrated with charts, graphs, and timelines.
While most students kept their passion projects displays two-dimensional on their tri-folds, a few included props to add life to their topics. One student created a rudimentary video game for his presentation on video game design, while another created a simple flip book for their project on animation. One student brought basic wind and hydroelectric turbines, which were attached to an electricity output meter – allowing him to demonstrate basic energy production, thanks to a hairdryer that got the turbines cranking.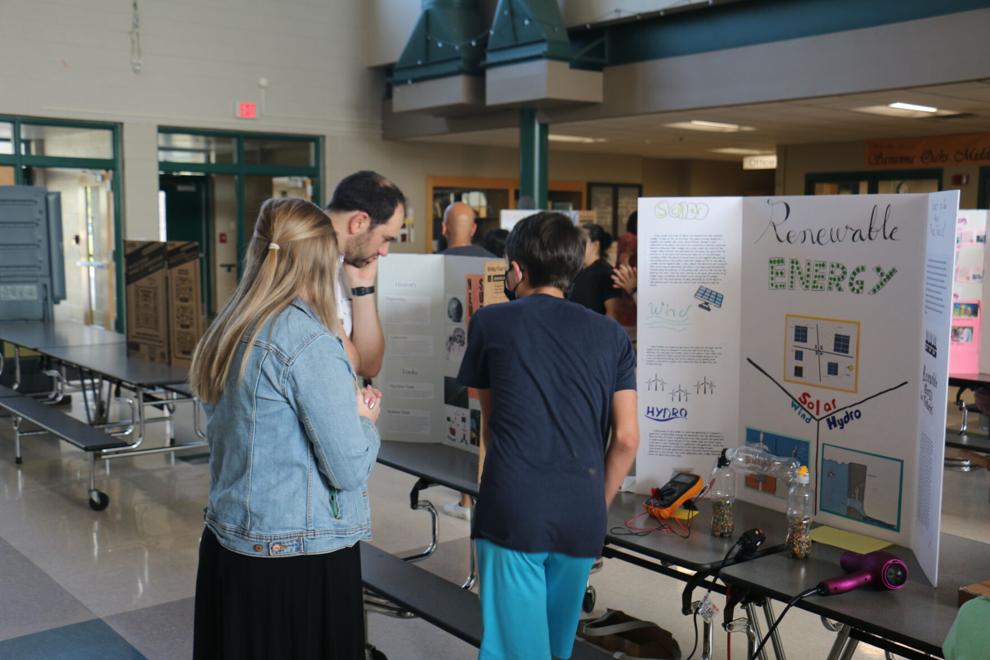 The projects were part of a larger unit on discovering careers of interest, Savanna Oaks language arts teacher Sarah Sweeney told the Press.
In January, students took a career test based on their interests, and had to pick one to dig into, working with a guidance counselor to get a head start on career planning. From March to April, the students spent an "intense amount of time" researching for their projects, Sweeney said.
During that time, nearly all the students – around 98 percent, she said – were also able to take field trips or have extracurricular experiences based on the careers that they are passionate about pursuing, to spur interest in them taking that passion to the next level
Some went to Bloom Bake Shop in Madison to learn about baking, some got to meet a microbiologist, and a group traveled to Madison Area Technical College to learn more abouts its welding program. A head softball coach for University of Wisconsin-Madison chatted with a group of students about what it takes to be a college athlete.
This is the first time the students at Savanna Oaks have been able to put their career path passions on full display since 2019. The pandemic canceled the project in 2020 and 2021. It's the fifth year of doing some version of the Passion Projects at Savanna Oaks, Sweeney said.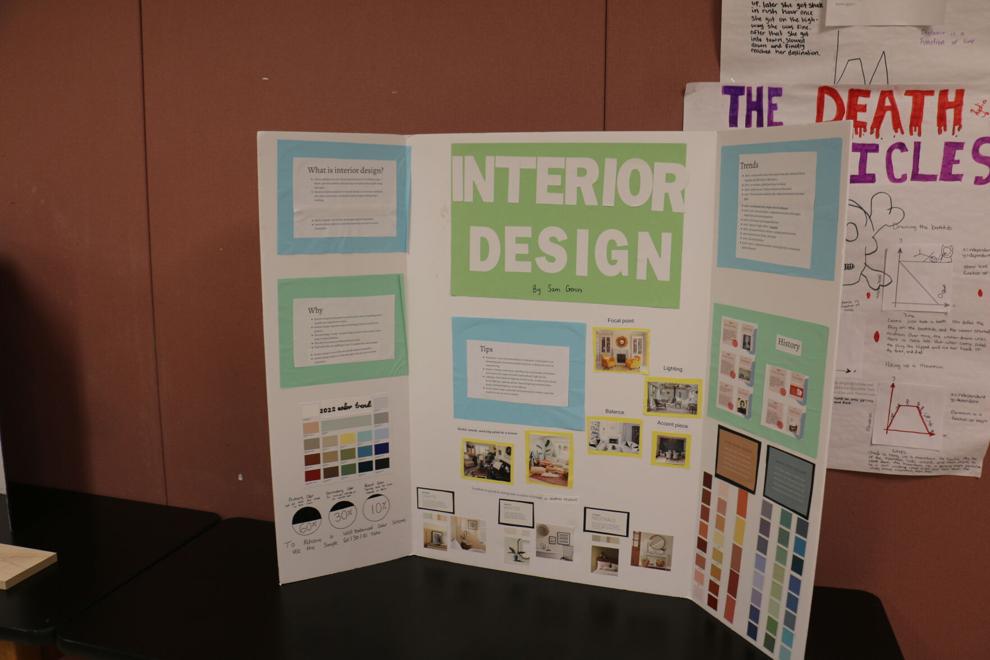 The projects began with the essential question of, "What do I want to learn about?" which the students then researched.
The project integrates language arts, research skills, history, reading, and presenting skills, Sweeney said.
Some students created flyers for imaginary products, or imagined menus for a future restaurant business. One student went next door to Stoner Prairie Elementary School, where he taught kids to play chess.
"The kids get to show off an artistic side that you don't always see in my classroom," Sweeney said. "One student created an animation, which was really neat. I loved a microbiology one where different types of bacteria were grown in different areas in petri dishes. It was all so different."
Many students get into high school and continue pursuing these passions further, she said.