The world Dean Gorrell is retiring into is not the same one in which he announced it, in January 2020.
The Verona Area School District superintendent had plans when he gave the district almost a year-and-a-half of notice to find his successor. He was going to spend that time getting the district accustomed to its new Verona Area High School campus and the related move of several buildings. And he was planning to dedicate much of his time to the transition to the new top administrator.
Instead, he found himself immersed in an ever-changing landscape of COVID-19 protocols and best practices.
Gorrell still put much effort into administering the change in facilities and the transition to the new superintendent, Dr. Tremayne Clardy, he noted as he sat in a mostly cleaned-out office Friday, June 11.
"But obviously, the pandemic took front stage for the whole year," he said.
The 58 year old Gorrell, who came to Verona after three years running the Marshall school district, has spent his entire 36-year career in public education. His last day with VASD after 16 years here is Wednesday, June 30.
Laurie Burgos, the district's assistant superintendent for academic services, told the Press that Gorrell's last year was no easy victory lap.
"For somebody who's in their last year of employment, (Gorrell) was all in, 100%, every minute," she said. "I'm sure he will be up until his last day."
Burgos, who will leave the district at the same time, becoming the superintendent for Evansville Community School District, was impressed by his leadership managing the district's response to the pandemic. She said he stayed committed to bringing students back to school in-person and being at the forefront of evolving situations.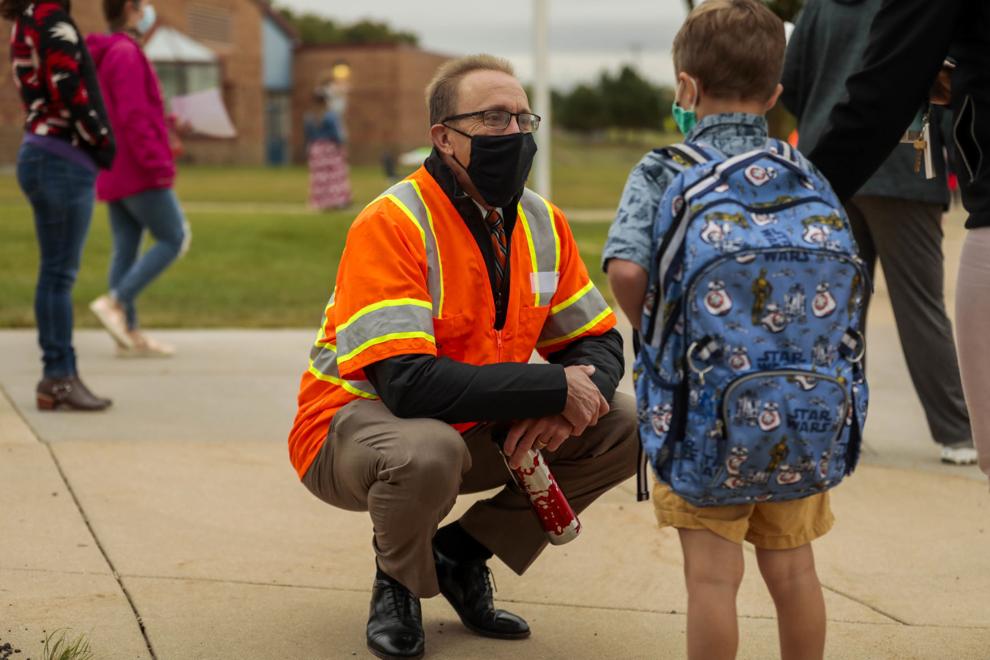 But his legacy will be as a champion of equity, she said, as Verona was one of the first school districts in the county to look at it at all grade levels. Gorrell and the board made Burgos the district's coordinator of bilingual education and instructional equity in 2013, a position she kept until another reorganization related to Clardy's hiring in January 2020.
A focus on equity is one of many major changes at VASD since Gorrell's arrival in 2005.
His tenure saw the start of bilingual programs, an increase in program offerings and the creation and growth of the 4K program. The district also began building its financial reserves early in his tenure by putting away around $1 million a year while making programming cuts that were at times controversial.
The district has had to deal with several challenges in that time, including getting tagged by the state Department of Public Instruction for referring too many minority students to special education and struggles to reduce achievement gaps – the differences in academic outcomes and test scores between black and white students.
Other challenges included shifting student demographics and societal changes that required the district to make changes to how they ensure student safety and communicate with families, Gorrell told the Press in January 2020.
But none brought the sudden challenges of the COVID-19 pandemic, which required schools to abruptly close in March 2020 and provided logistical hurdles. In June and July 2020, district administration pitched out three new models of education, and after the Verona Area Board of Education settled on a decision, the methods of educating changed at least four times throughout the 2020-21 school year.
As a result, Gorrell spent countless hours in conversation with staff from Public Health Madison and Dane County and the state Department of Public Instruction to navigate how to conduct school.
"There were times during the course of this school year that I couldn't envision this past Wednesday ever getting here," Gorrell said, referring to the last day of school on June 9.
In retirement, Gorrell doesn't plan on going far – at least not for long. Gorrell and his wife Amy and son Isaac will spend the summer traveling to national parks out west and pulling the camper behind his red pick-up truck. And when September rolls around, the Gorrell family will be back in Verona, where Isaac will be a second-grader at Sugar Creek Elementary School.
Gorrell has plans to work "very part-time" – emphasis on the "very" – using his passion for cycling as a means to help others by repairing bikes at Atkins Verona Bicycle Shoppe.
"I don't feel compelled to have the hopper filled with something," he said. "And I get to be a dad – and that's the thing I want to do the most."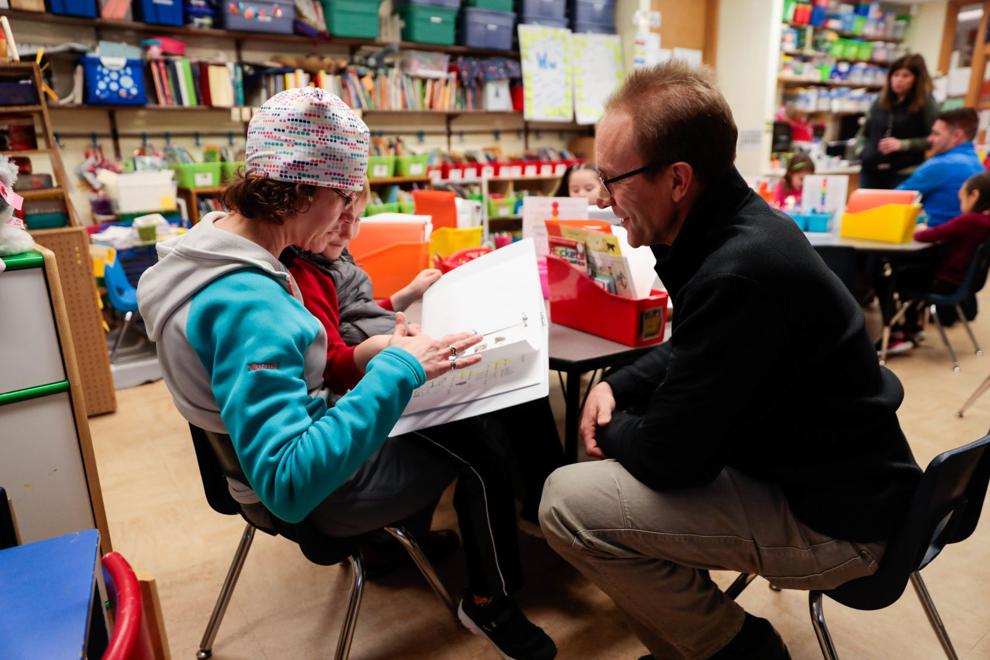 Opportunities and challenges
When administrative assistant to the superintendent Tamera Stanley first met Gorrell in 2015, she said she could tell he not only had a big heart for people, but especially students.
"When he sees a need, he moves – he doesn't sit and wait and expect someone else to do it," Stanley told the Press. "If he knows someone who can help or handle it, or if he can't do it himself – oftentimes he'll say, 'tell me what they need.'"
Both Stanley and Burgos said a lasting piece of Gorrell's legacy will be evident in his equity work that pulls from his desire to see all of his students be successful.
He's a "walking pillar," Stanley explained, referring to the district's five-pillar strategic plan that outlines concepts such as authentic relationships and safe learning environments.
Gorrell's push for equity came from the district's mission statement of "Every student must be successful," Burgos said, adding that he made it clear to staff that it was a moral imperative, not merely a goal.
That drove decisions about where to place resources and staff to support students, she said. It also related to a challenge the district faced early in Gorrell's tenure, when the state's Department of Public Instruction flagged the district for its "achievement gap" – the difference in outcomes between minority students and their white peers.
"There's still a lot of work to do, obviously," Burgos said. "But I do think that foundational work is definitely in place because (Gorrell) understood that not all students were succeeding, and some students were facing barriers that others didn't have."
Gorrell also dealt with budget challenges, as well the complexities of Act 10 – state legislation that effectively removed collective bargaining rights for educators. Gorrell told the Press in January 2020 that was one of the most difficult things he'd dealt with.
"That was just a hard time for everybody," he said then. "That was so divisive amongst family members, amongst coworkers. It pit board members against teachers … that didn't manifest as much here, but it was still a hard time."
Gorrell also had an even more sudden challenge than the one COVID-19 produced when an EF-3 tornado caused $4 million in damage to Country View Elementary School days after school let out for the summer in 2014.
In the hours afterward, he said, he promised a young Country View student in the neighborhood her school would be open in the fall. The district and its contractors managed to keep that promise.
"She said, 'Well, that's my school, will it be OK?'" he told the Press in June 2019. "I said, 'It'll be ready for you.'"
'Subject to change'
Despite the past year being dominated by the pandemic, Gorrell said he likes to focus on the positives he can take away from it.
He was inspired by watching the collaboration and creativity district staff showed in finding new ways to educate and connect with students.
"That's what I spend my time thinking about, because otherwise, you think about the very real negative pieces of this, the fact that there are 600,000 Americans that have passed because of this virus, and millions across the globe," he said. "That can really draw you down very quickly – but the flipside of that is that we just saw incredible, awesome goodness, too."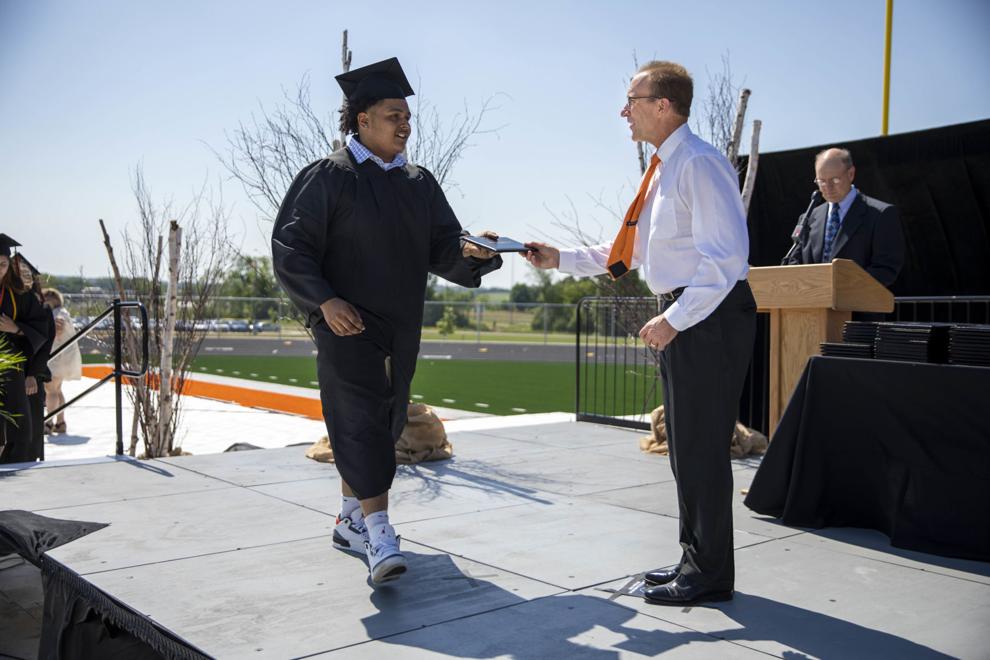 As the pandemic took hold, school operations and the plans behind them changed frequently, Gorrell said. With 16 different emergency orders from PHMDC, each of which affected how schools could operate, district staff had to be prepared to pivot quickly.
Often, when Gorrell presented updates to the school board in the past year, he cautioned that plans were "subject to change."
"Early on, we had no insight as to when (emergency orders) would come out, and what might be on it," he explained.
In August 2020, the district was largely unaffected by a PHMDC order that prohibited grades 3-12 from attending in-person school, as it had already decided to have K-2 students attend in person. That order would later be paused by the state Supreme Court.
In November, however, staff halted the district's in-person supplemental activities after a county order prohibited all gatherings with people outside of their immediate households when newly diagnosed cases of COVID-19 in Dane County were peaking.
And as the federal Centers for Disease Control and Prevention issued new guidance in the later winter months, the district changed its model of education from strictly virtual for grades 3-12 to increasingly less hybrid for students who chose a phased-in option for second semester. At first, older students returned for two days a week, then four, as distancing recommendations loosened.
That served as a reminder of the limitations of being in charge, he said.
"Yes, there are some items that are within our control, but there are many things that are not," he said. "And so you do the best that you can."
Verona Area School District superintendent Dean Gorrell hasn't yet conceptualized what he's going to do after he retires on June 30, 2021.
Dr. Tremayne Clardy will be the next Verona Area School District superintendent.