Better late than never, the Verona Area School District will host an open house for its new-ish high school later this month.
The high school will have the overwhelming majority of its students back attending in-person, five days a week, for the first time a year after it was finished. It will be open for public tours from 4-7 p.m. Friday, Sept. 17, and noon to 3 p.m. Saturday, Sept. 18. 
Following the Friday event, the boys football team will play a conference game against Beloit Memorial at home.
Previous tours were reserved for students who were preparing to come back to school in-person last winter during the 2020-21 school year. In February, around 70% of high school students opted to come back for two days of in-person classes as a part of the phased-in reopening plan the district adopted because of the COVID-19 pandemic; in April, those same students came back for four days to finish out the remainder of the school year.
The 330,000 square foot high school, located on a 146-acre campus hugging the curve of Hwy. 18-151 overlooking the Sugar River valley, was completed in June 2020. It was the culmination of a 15-year process of expanding district facilities to accommodate future growth.
The building features a larger performing arts center that can hold 1,000, in comparison to the old building, now Badger Ridge Middle School and Core Knowledge Charter School, where that facility only held 700. And with two pools inside the building, a swim meet can happen concurrently with swimming lessons for children and physical therapy for community members.
There's also an indoor track and five basketball courts encapsulated in the fieldhouse, as well as a gymnastics practice room and a new weight and cardio fitness room.
Surrounding the building, new outdoor athletic facilities bring together all of the district's high school athletes. No longer do soccer, lacrosse, baseball or softball athletes need to leave the high school campus to play their home games.
Inside the building, there are plenty of spaces built for learning, with an expanded career and technical education space, as well as a variety of study spaces that are meant to support the district's personal learning initiatives.
The expanded career and technical education area includes spaces where students can earn their certified nursing assistant designations, learn to cook in both an industry-style kitchen and one that models a home kitchen and an automotive area that is expanded from a single bay to eight.
And for students pursuing the arts, the performing arts center has a professional recording set-up embedded into it, along with photography and videography labs.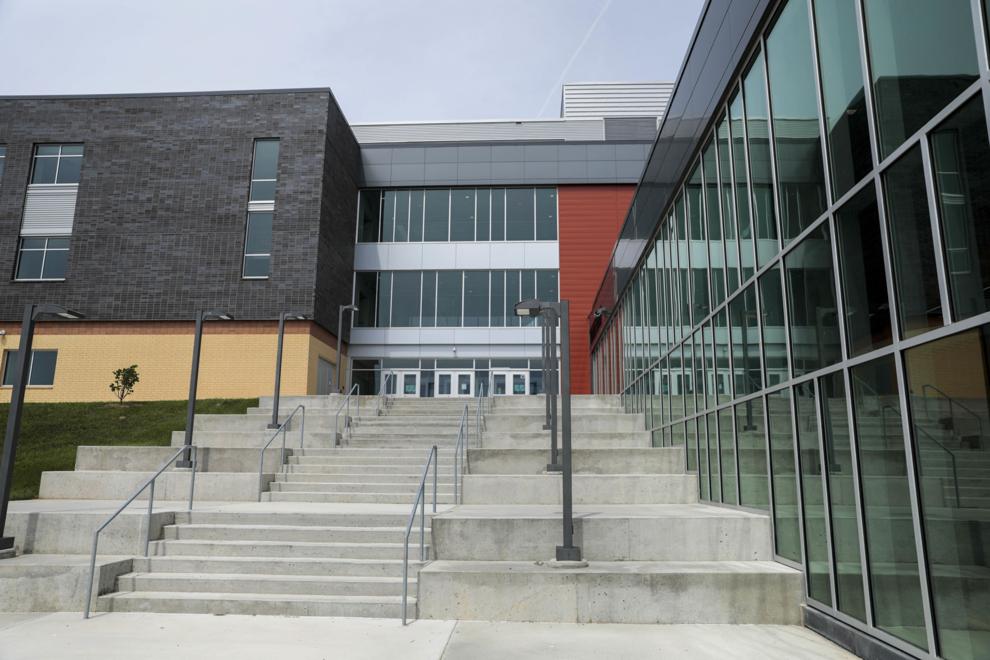 And when it's time to study, students have options – they can choose to hang out on the social stairs, either inside or out, or study in a conference room in the library or connected to a classroom, or in alcoves along the hallways. A variety of seating throughout the building, from pub-height tables and chairs, to bean-bag height chairs in the classrooms and hallways end caps, gives students more autonomy in their comfort while learning.
For more information about the community open houses, email district public information officer Raechelle Belli at bellir@verona.k12.wi.us.
Verona Area High School students will see the largest time shifts, starting their days at 8:45 a.m. and ending at 3:50 p.m.
Verona Area High School celebrated its Class of 2021 graduates with a ceremony on Saturday, June 12, at the school's football field. This was …
Verona Area High School is home to this year's state Department of Public Instruction's Teacher of the Year.