The Verona boys basketball team made a run to a WIAA Division 1 regional championship last season as a fifth seed.
Verona coach Reggie Patterson said he hopes those experiences and building a culture of winning by playing for each other pays off this season. Verona went 5-6 last season and upset Middleton in a regional quarterfinal and Waunakee in a regional semifinal. The Wildcats then lost to DeForest 70-54.
"The expectation for this season is to play hard as a team and compete at a high level," said Patterson, who is in his second season. "Seeing this group play for one another is what me and my staff look forward to, giving our community and students something to be proud of."
The lone returning starter for the Wildcats is senior point guard Jonah Anderson. The top returning scorer back is junior guard Gavin Farrell, who was the third-leading scorer last season at 8.7 points per game. Anderson (7.9 ppg) is a ballhawk on defense who can change the complexion of the game with steals and by helping the Wildcats get out in transition.
Patterson said Anderson's leadership will make us go as a team.
"Our strength will be in our guard play. We are lucky to have some seniors returning at the guard position who have played a lot of minutes in the Big Eight over the past years," Patterson said.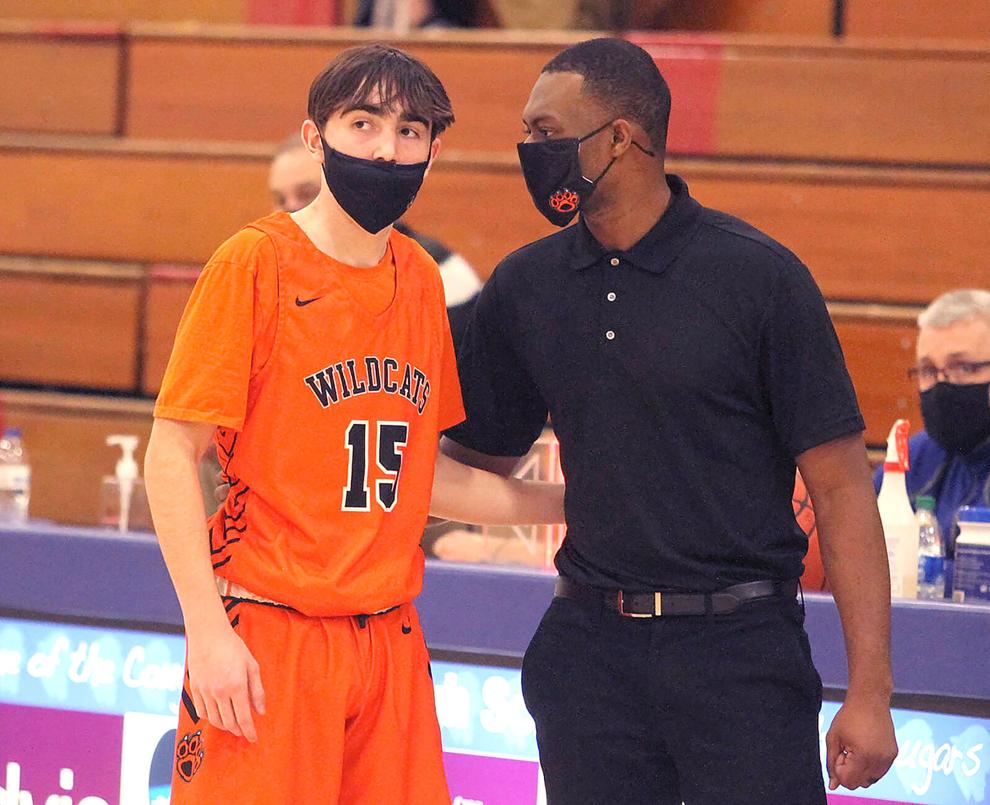 Farrell is one of the team's top 3-point shooters coming back.
"He can score at all three levels and has the ability to shoot the ball consistently," Patterson said. "He's an all-around scorer and an improving defender."
The other returning players at guard are seniors Karson Mitchell, Mason Fink and Kyle Krantz.
Patterson said Mitchell's best traits are his defense and ability to make smart decisions. Krantz scored a game-high 15 points in Verona's 62-56 regional win over Middleton last season.
One position where the Wildcats may be the most inexperienced is at forward. Two returnees who played some last season are senior Luke Brugger and junior Kaden Kittleson.
Verona has six other players vying for minutes at forward and all will be first-year varsity players.
Patterson said one player who might surprise this season is freshman Andrew Murphy.
"He's a strong freshman looking to make an impact on a senior-led team," he said.
There was no Big Eight Conference season last year and games were prohibited from being played in Dane County because of the COVID-19 pandemic. Two years ago, Madison La Follette captured the Big Eight Conference championship with a 17-1 record in league play, one game ahead of runner-up Madison East. There are no first or second-team all-conference players returning from that 2019-20 season.
Three of the teams that were ranked in the final Division 1 Wissports.net Coaches' poll at the end of last year are in Verona's sectional, including Wauwatosa, which ended last season ranked No. 2. The other top five teams from last season in the Wildcats' sectional are Brookfield East (No. 4) and Brookfield Central (No. 5). The sectional also includes six other Big Eight Conference teams.
"Every team in our regional will be a challenge," Patterson said. "It's hard to say which team is the biggest challenge because you have to respect them all."