After graduating nine letterwinners, including two all-state players, the Verona boys hockey team is reloading and aiming to push for another state tournament run.
Verona went 16-7 and finished as the WIAA Division 1 state runner-up last season after dropping a title game to Hudson 4-0. Verona played about half the season as a club team before they were allowed to play as a high school team. The Wildcats went 7-4 as a WIAA sanctioned-team and made a run to their fourth straight state tournament.
"We hope to compete this season for another conference title, if we develop this season like we are hoping, a chance to play for a return to the coliseum for the state tournament is in our sights," Verona coach Joel Marshall said.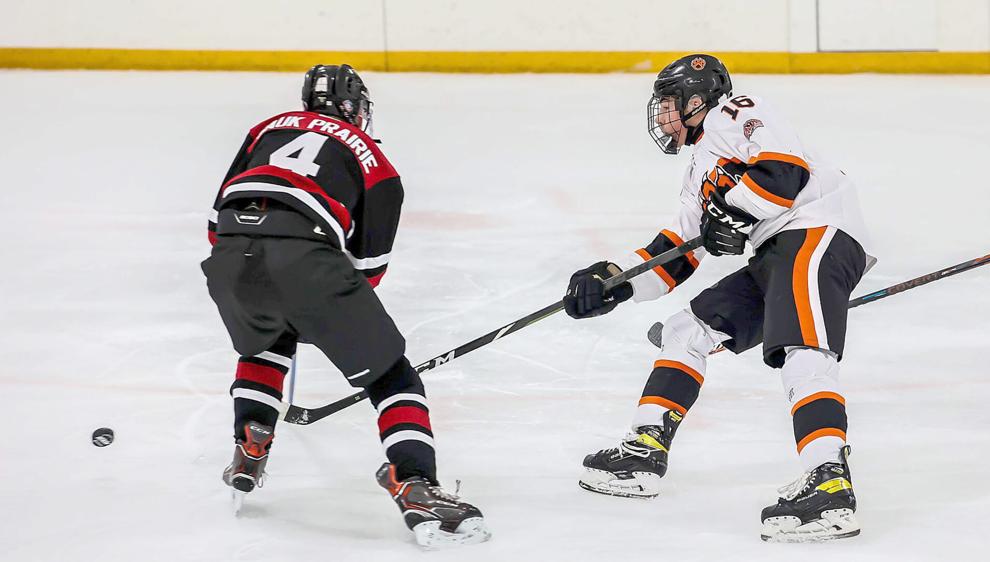 Verona returns junior forward Reece Cordray, the team's leading scorer who scored 17 goals and had 17 assists last season. The Wildcats also bring back senior forward Anthony Heinrichs, the team's third-leading scorer last year with 12 goals and 15 assists.
Two other returning forwards expected to have increased roles are senior forward Easton Simpson and junior forward Jack Marske. Simpson scored three goals and dished out nine assists last season. Marske had three goals and three assists last season.
The Wildcats also return two defensive standouts - senior defensemen Troy Tollefson and Carson Lindell.
Marshall said the Wildcats have a good amount of talented depth on the team. The captains for the Wildcats are Cordray, Heinrichs, Tollefson and Lindell.
Marshall said Tollefson and Lindell have not totaled many points the past few seasons, but they play stellar shutdown defense.
The Wildcats will have to replace all-state goaltender Kaden Grant and all-state defenseman Nathan Jurrens who both graduated last spring.
Senior Owen Hebgen, who served as the backup goaltender last season, will take over in the net after posting a .907% save percentage last season.
"We have two strong goalies that should be able to keep us in every game," Marshall said.
Hebgen had 88 saves last season and allowed nine goals, a 2.51 goals against average in 183 minutes in the net
Marshall said two sophomores that will be a handful for the opposition are Tre Grignon and Caden Wedderspoom.
The Big Eight Conference may be more wide open this season. Some of the schools in Madison haven't played hockey in two years because they were barred from playing last season because of the COVID-19 pandemic. Schools were prohibited from playing games in Dane County last season.
Marshall said since the Madison schools didn't play hockey last season it's tough to predict who will be contenders for a conference title.
"We think Madison Memorial will surprise some people, Madison West is always well coached and Middleton has strong numbers in their program," Marshall said.
Last season, Verona looked to be set for a collision course with top-seeded Madison Edgewood in the sectional. However, Edgewood had a positive COVID-19 case in its program and had to pull out of the sectional.
Marshall said Edgewood will be the team to beat in Verona's Division 1 sectional this year. He said that Sauk Prairie also has some firepower.
It won't take Verona long to find out where they stack up. The Wildcats host Chippewa Falls in the season opener at 7:30 p.m. on Friday, Nov. 26. Then on Nov. 27, Verona has a state championship rematch against Hudson at the Verona Ice Arena.