The Splash Sisters were out in full force Tuesday night.
Junior guards Taylor Stremlow and Reagan Briggs combined for nine 3s and 65 points to lead the Verona girls basketball team to an 86-63 Big Eight win over Sun Prairie West on Jan. 24 in Sun Prairie.
Stremlow netted a game-high 34 points, while Briggs added 31.
"I've been playing with her (Briggs) probably since fifth or sixth grade," said Stremlow, who had four 3s. "That's my Splash Sister. We click. We know the back cuts, the shots. I'm super proud of her and all that she's accomplished. She's a great basketball player. I love playing with her."
Verona (15-2, 14-0 Big Eight) tightened its stranglehold on the Big Eight title race with the win as the Wildcats moved two games ahead of Sun Prairie West (14-4, 12-2).
"They play with such emotion and such fire," Verona head coach Angie Murphy said. "It's fun to watch. They all fed off of each other and play hard. Proud of how we played tonight on the road."
Verona has dominated conference play this season – winning Big Eight games on average by over 54 points heading into Tuesday's game. The only-single digit conference game the Wildcats have had this season was back on Nov. 29 when Verona eked out a 50-46 win over the Wolves.
The rematch – which was tabbed by the Associated Press as a top-10 showdown (No. 5 Verona and No. 8 Sun Prairie West) – wasn't nearly as close.
"We've been preparing for them," Stremlow said. "We knew some of the offenses they were going to run so we really drilled that down in practice."
Stremlow and Briggs were held to 14 and eight points, respectively, in the first matchup.
"We were better at our pressure, handling pressure," Murphy said. "We stayed out of foul trouble. The first time we played them Taylor was in foul trouble."
The Wildcats never trailed and quickly built a double digit lead at 23-13 after a Stremlow shovel pass led to a layup from senior forward Paige Lambe. Less than 20 seconds later, Stremlow scored on a euro step to put Verona up 25-13 with 9 minutes, 52 seconds left in the first half.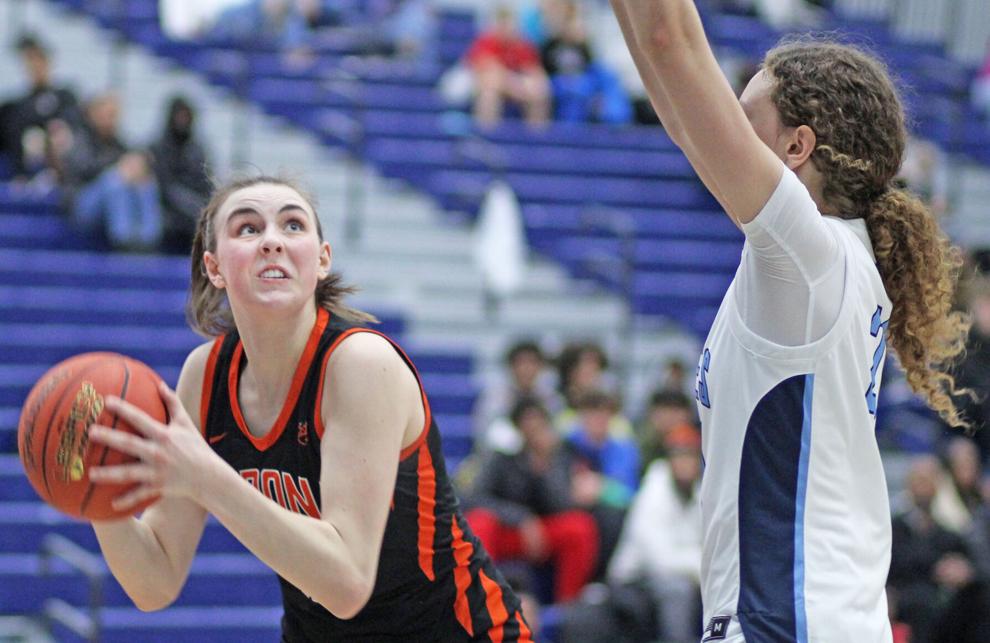 Briggs helped balloon the lead to 30-15 with under eight minutes until half after connecting on a 3-pointer. Stremlow made it a 47-27 halftime advantage after she drilled a 3 at the first-half buzzer. The Iowa commit made a quick 3 out of the half to extend the Wildcat advantage to 50-29.
With 12:33 left in the second half, Stremlow was fouled while making her third 3 of the game. She converted the four-point play to give Verona a 64-38 lead. Less than a minute later, Stremlow poured in her fourth 3-pointer of the game with a defender right in front of her.
"I've been working on it, coaches have been pressing for it, my parents have been pressing me for it," Stremlow said of her 3-point shot. "Finally having that click felt really nice for me."
Added Murphy: "She finally shot the 3 and showed she could 3s. She's a good 3-point shooter and she was feeling it tonight. The nice thing is that you can't sag off of her, because she'll nail one in your face."
Stremlow's 3-point shot opened up some driving lanes for the savvy passer.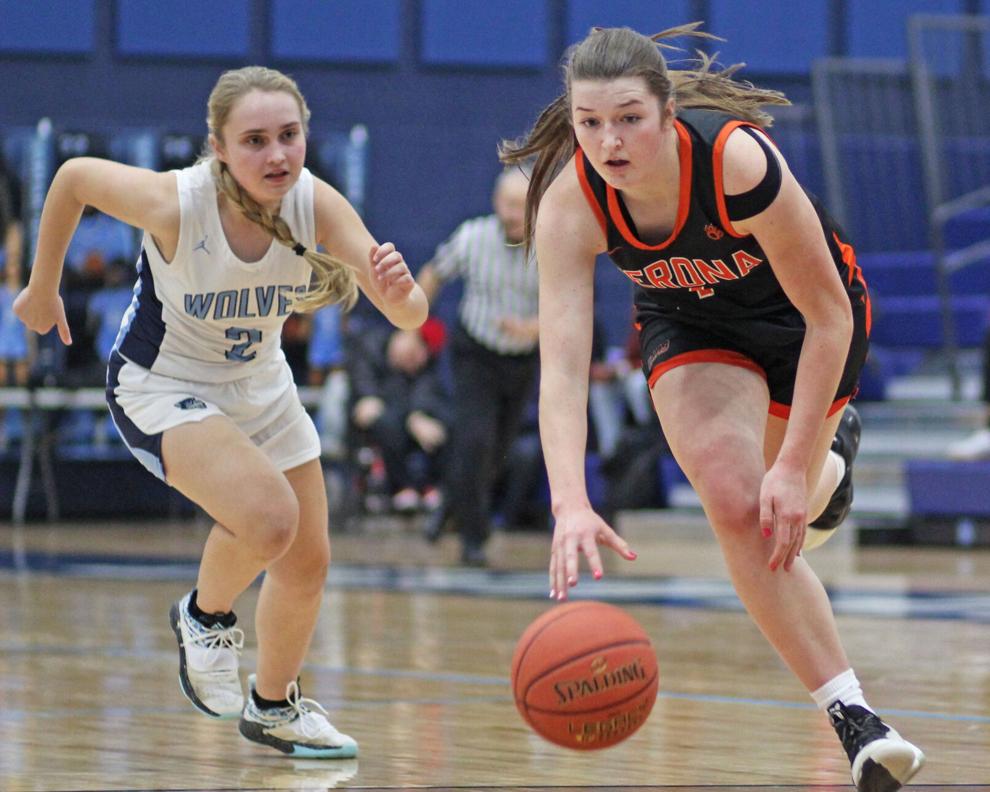 "It (making 3s) opens up the lanes even more, my teammates even more," Stremlow said. "It really opens up the floor."
Briggs knocked down five 3-pointers and was a perfect eight of eight from the free-throw line. Briggs has scored over 30 points in three of her last four games. The junior guard – who has a Division II offer from Maryville University – is averaging 25.5 points per game in her last eight contests.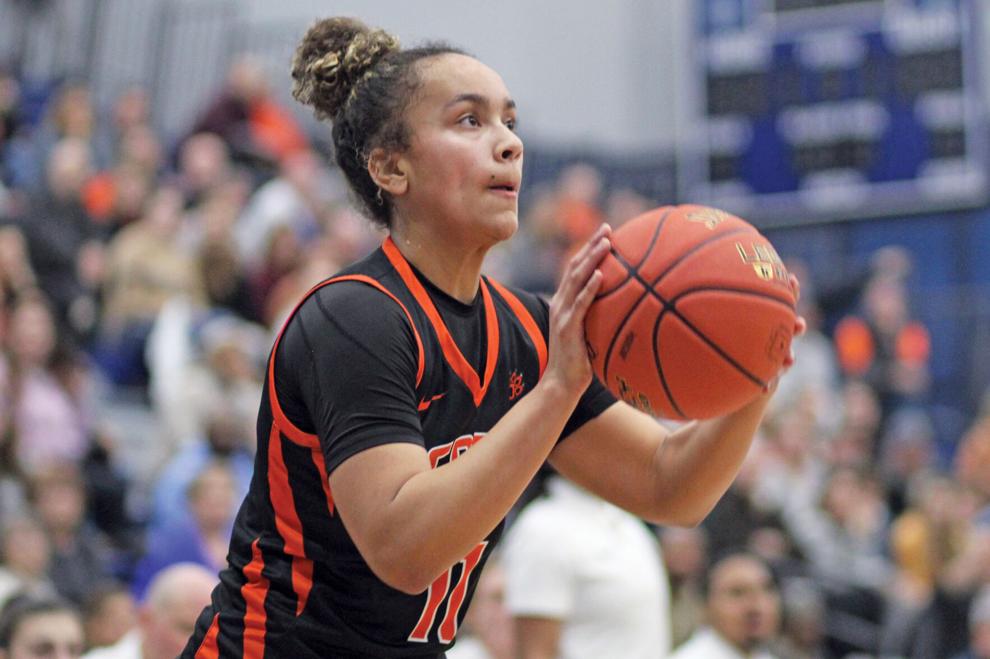 As a team, Verona shot 88.8% (24 of 27) from the charity stripe.
Lambe added 16 points for Verona.
"Paige played really tough on the boards and everyone else just did their roles," Murphy said.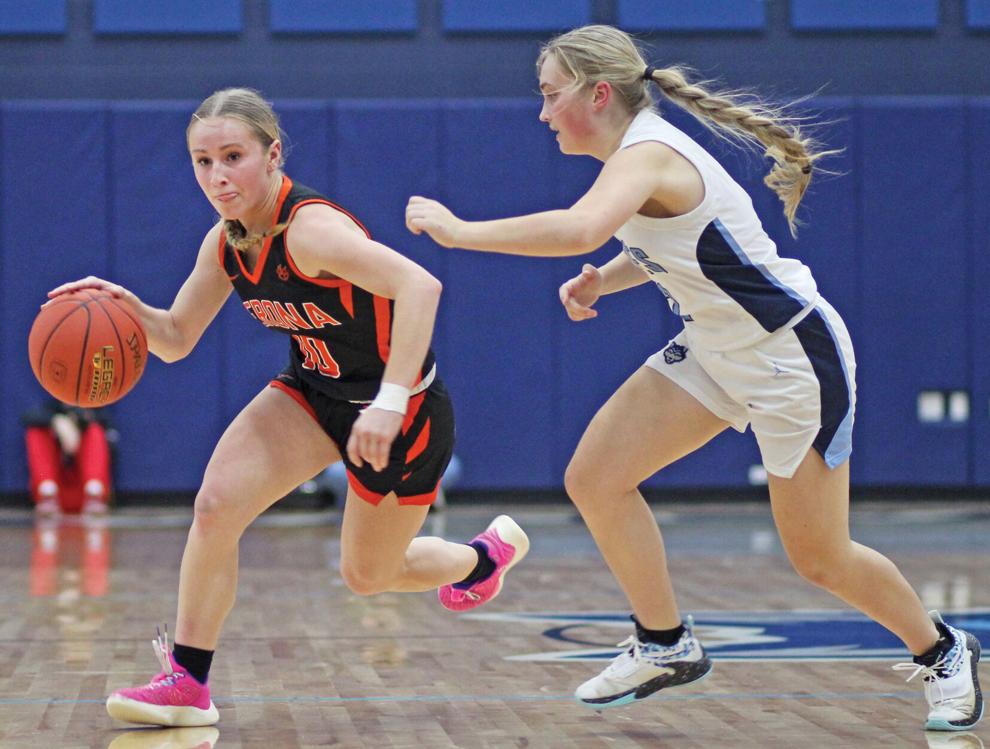 Verona earned a co-conference championship with Sun Prairie last season.
"These girls have always been rivals to us," Stremlow said. "They're a great team, they have great girls. I'm good friends with a lot of them."
Verona 48, Beaver Dam 42
On a quick turnaround, Verona rode its defense to a nonconference win over Beaver Dam on Thursday, Jan. 26, at Verona High School.
The game was tied 19-19 at halftime before the Wildcats gained a 29-23 edge in the second half. Lambe was the only Verona player in double digits as she finished with 14 points.
Briggs added nine points. Beaver Dam is ranked No. 3 in Division 2 and entered the matchup with just two losses on the season.
Verona 87, Madison West 21
Briggs finished with 28 points to lead the Verona offense. She poured in 23 points in the first half. Lambe netted 20 points, while Stremlow added 17. The Wildcats raced out to a 53-12 halftime lead.