Verona was desperately hoping for some state deja vu.
The Wildcats won their last state championship in 2020 after an overtime win in the semifinals vaulted Verona to the state final – where they knocked off top-seeded Notre Dame.
An overtime state semifinal victory over two-time defending state champion Hudson sent the Wildcats to the title game this season, but the top-seeded Tritons proved to be too much this time around.
The Verona boys hockey team fell 8-2 in the WIAA Division 1 state championship to Notre Dame on Saturday, March 4, at Bob Suter's Capitol Ice Arena in Middleton.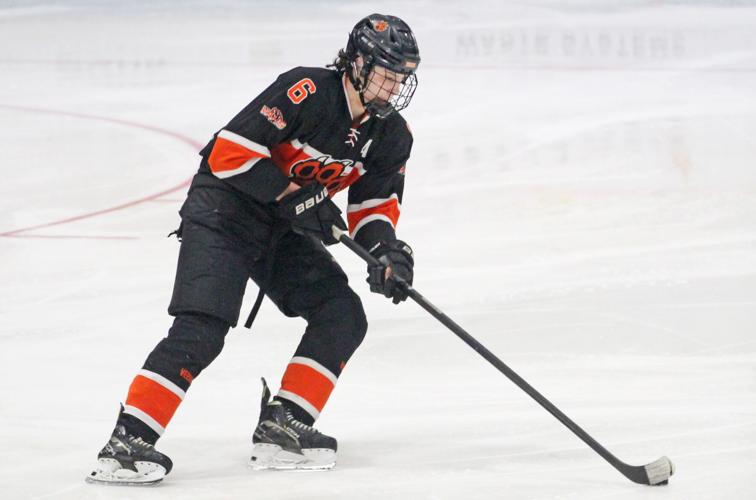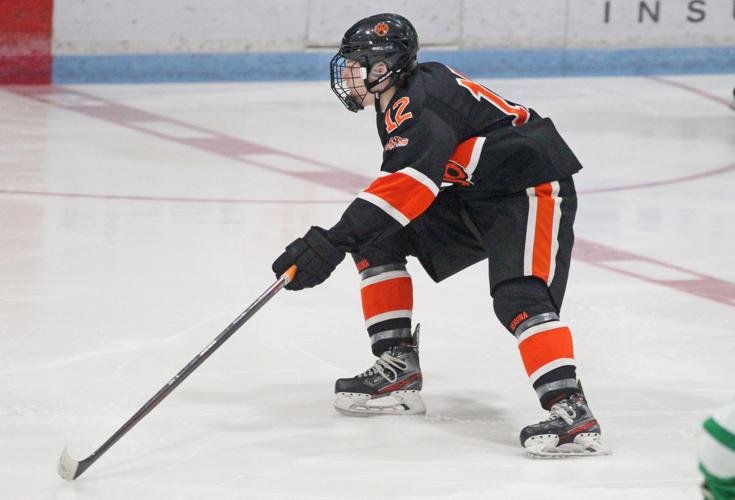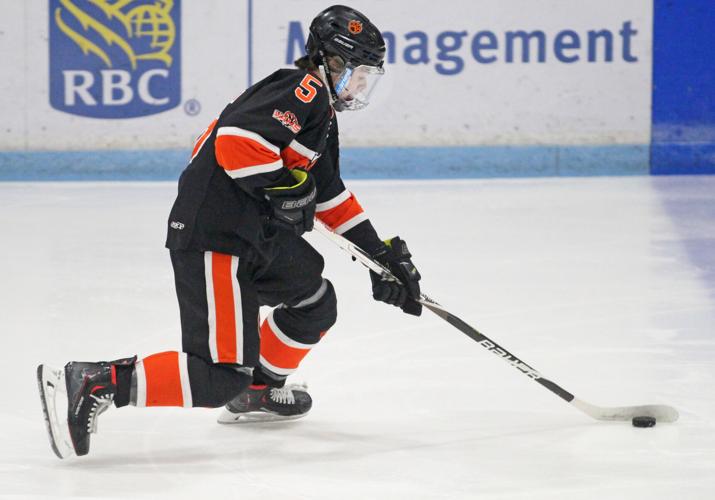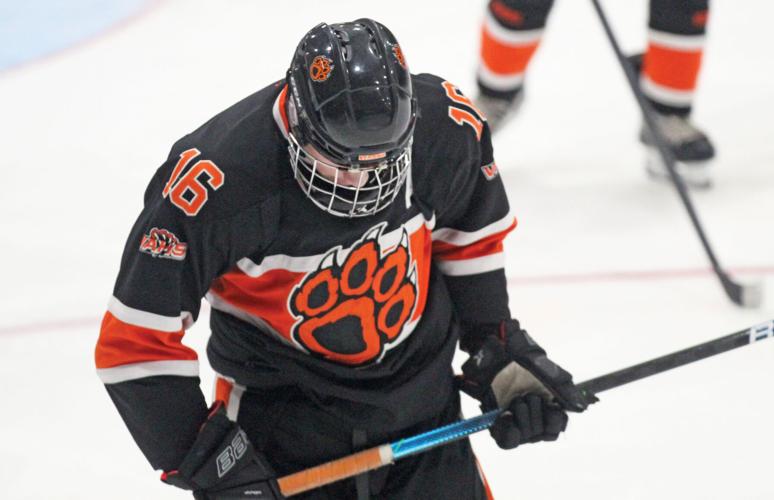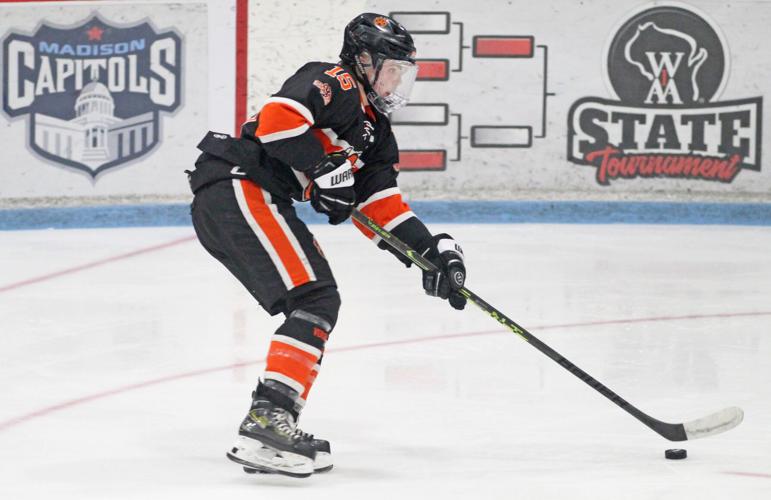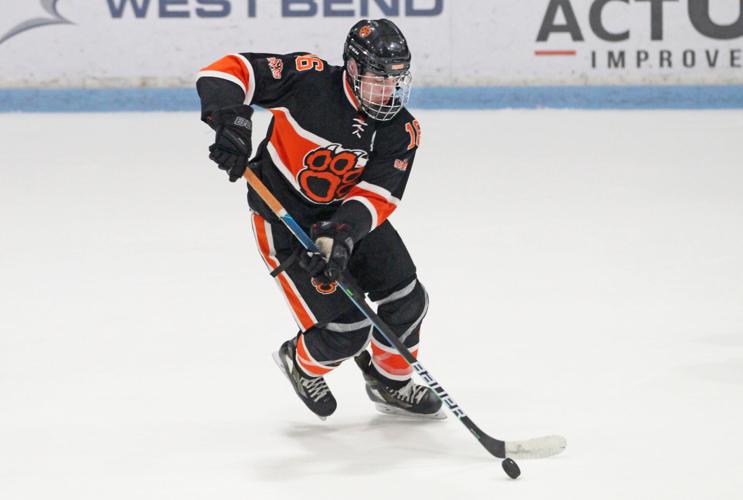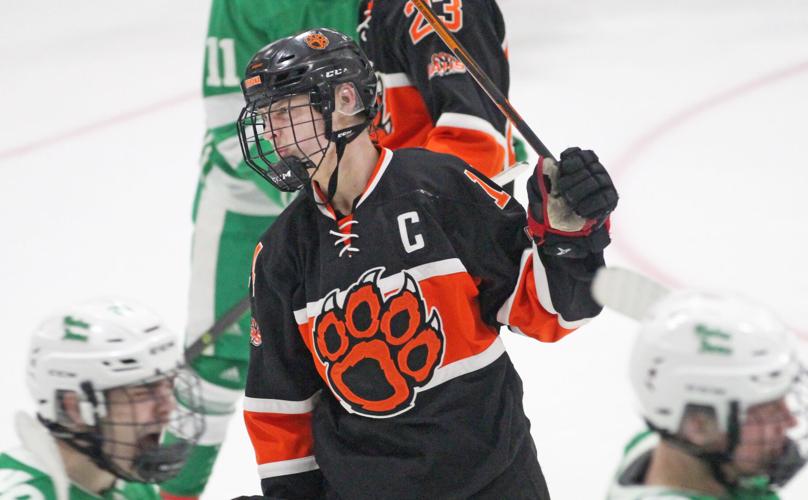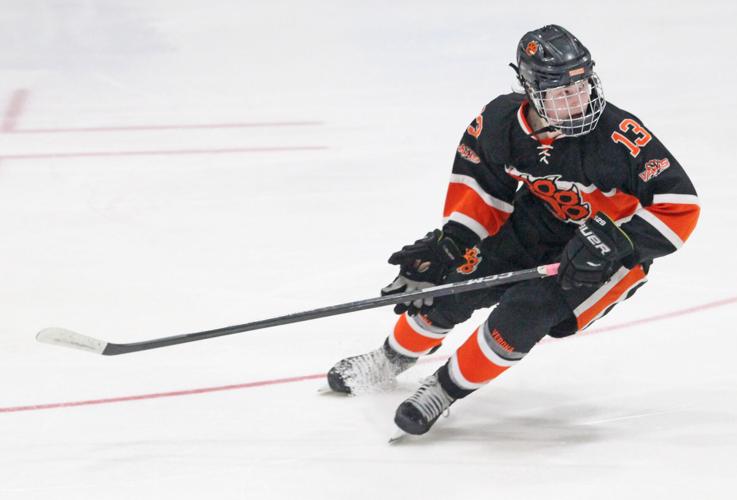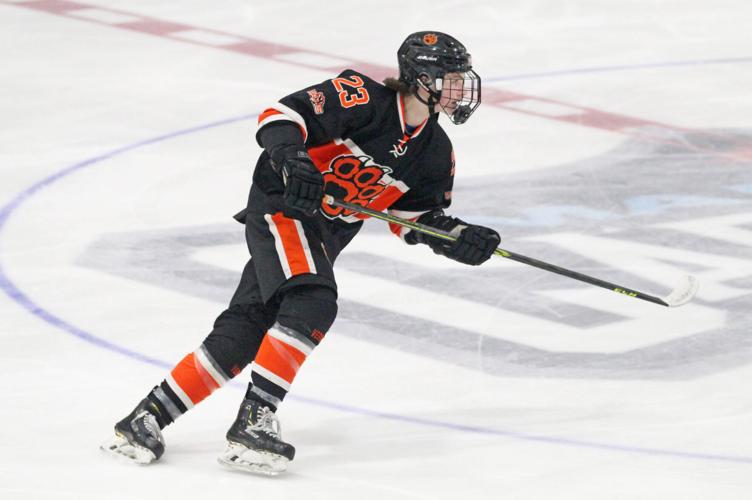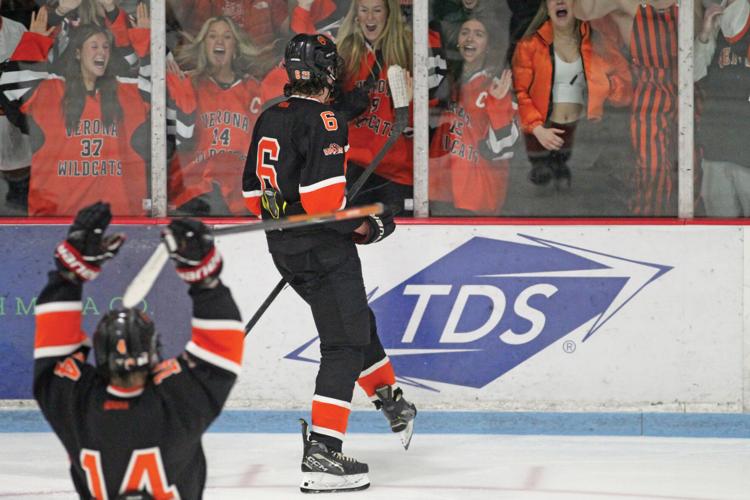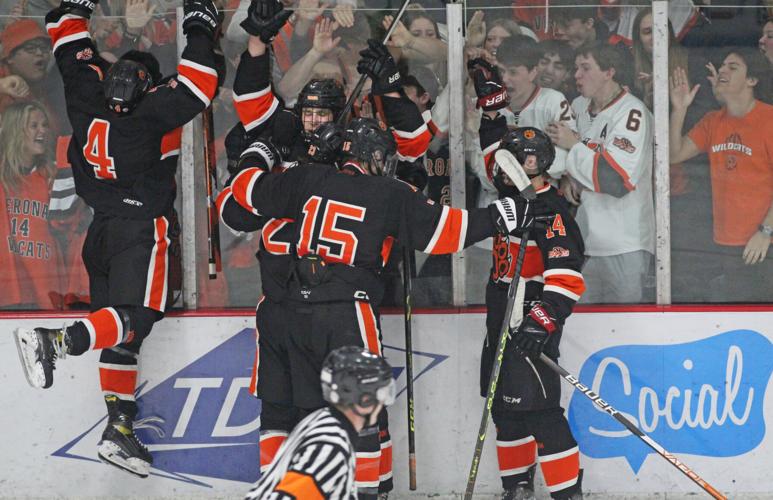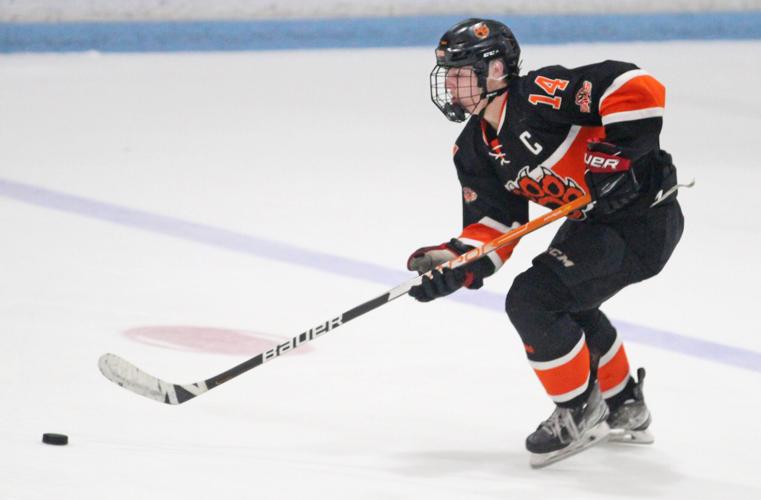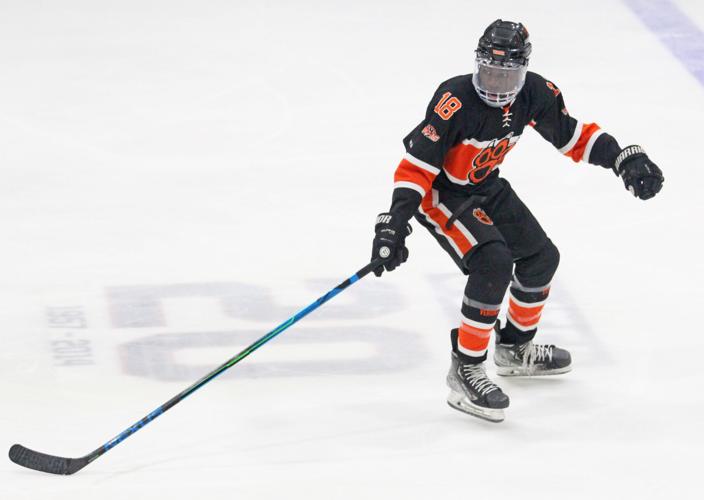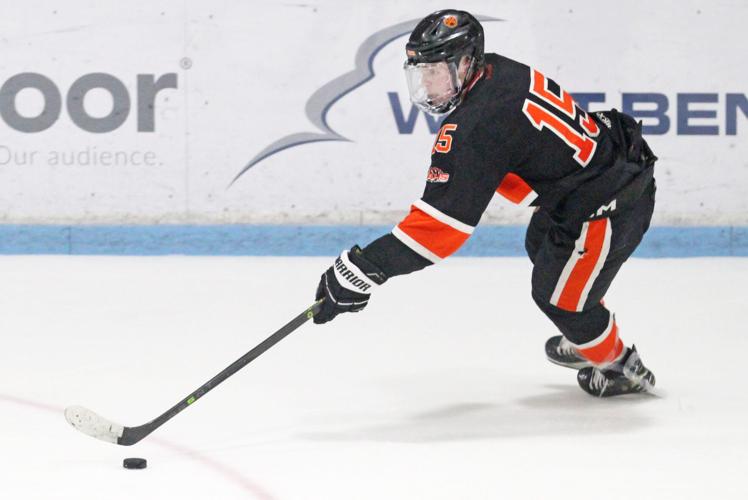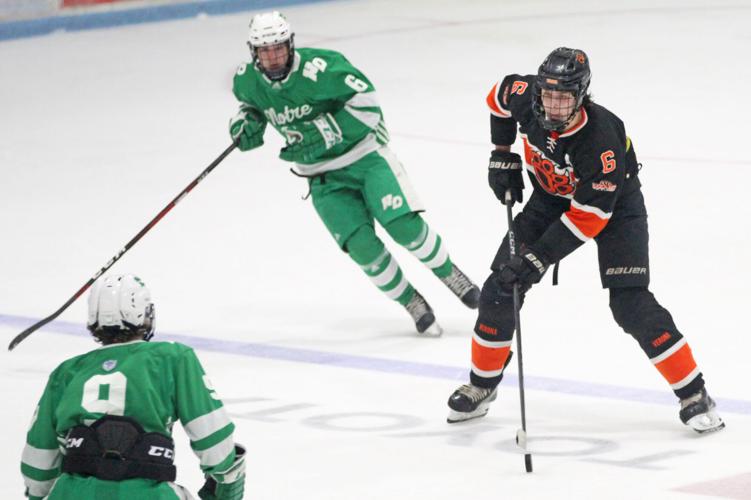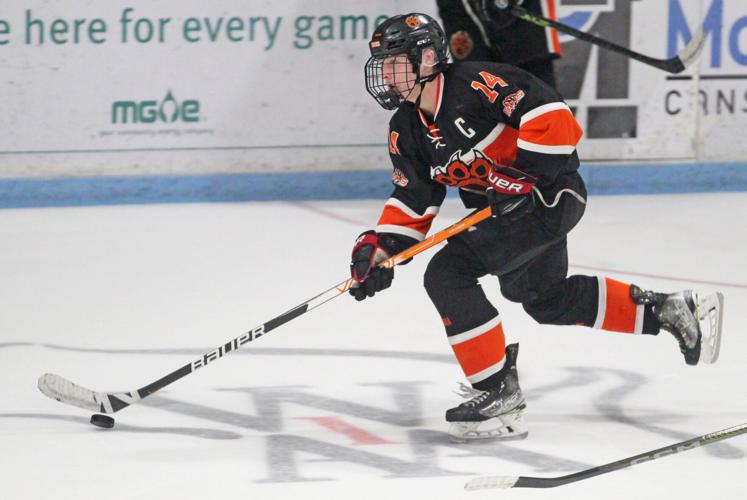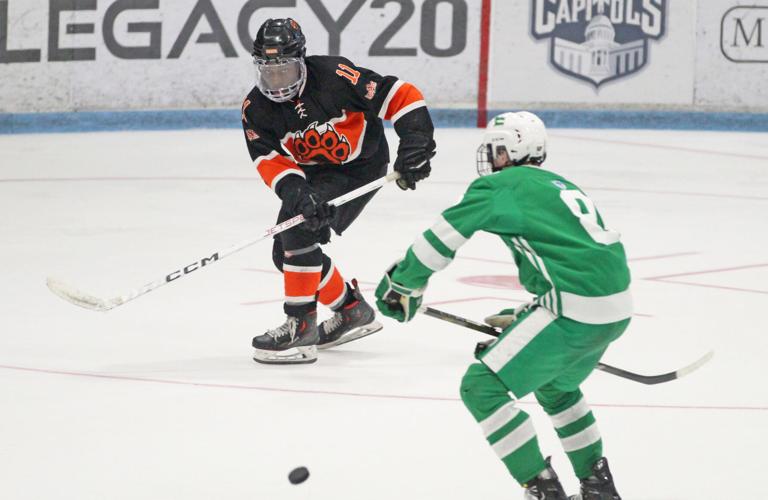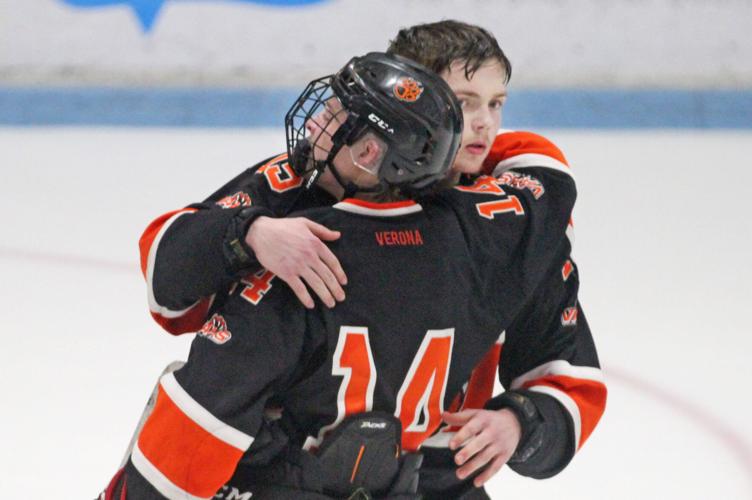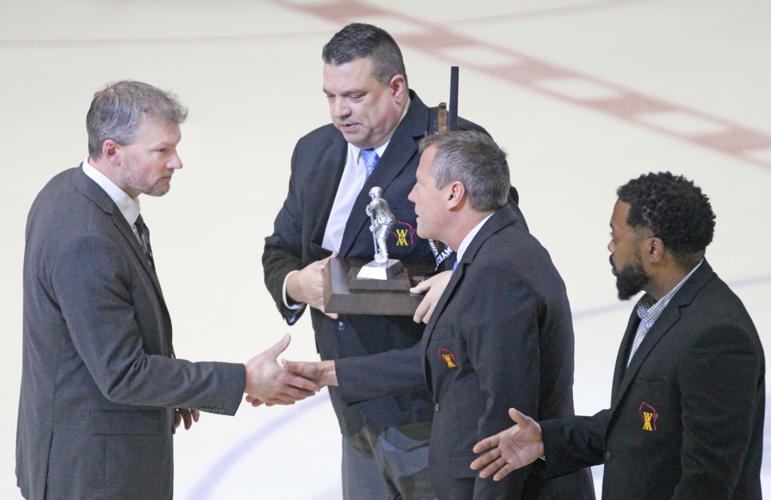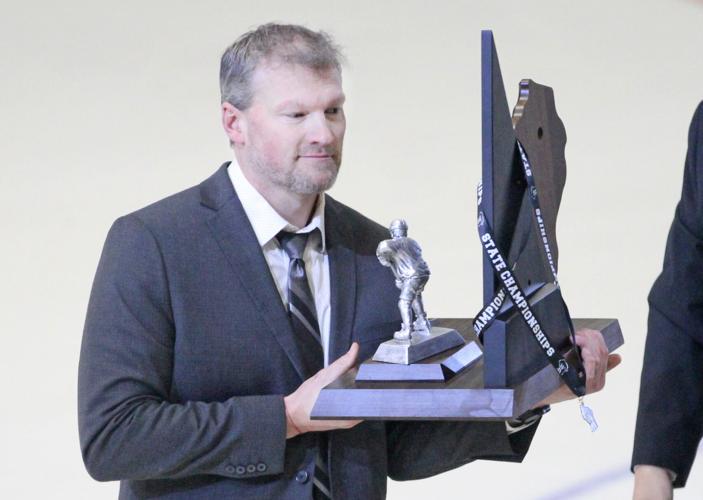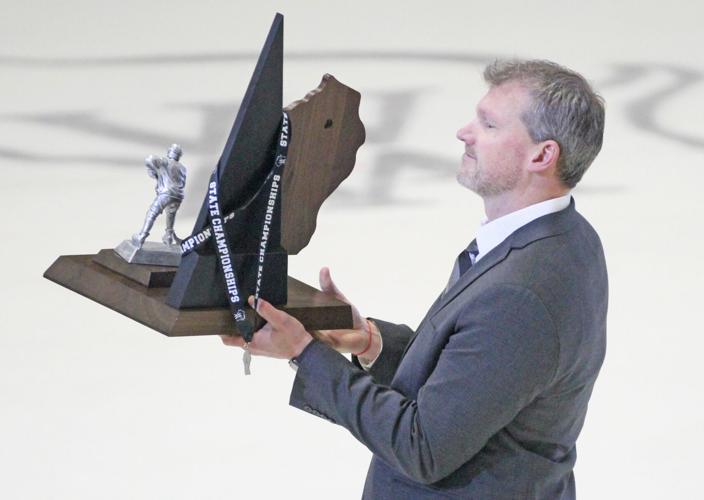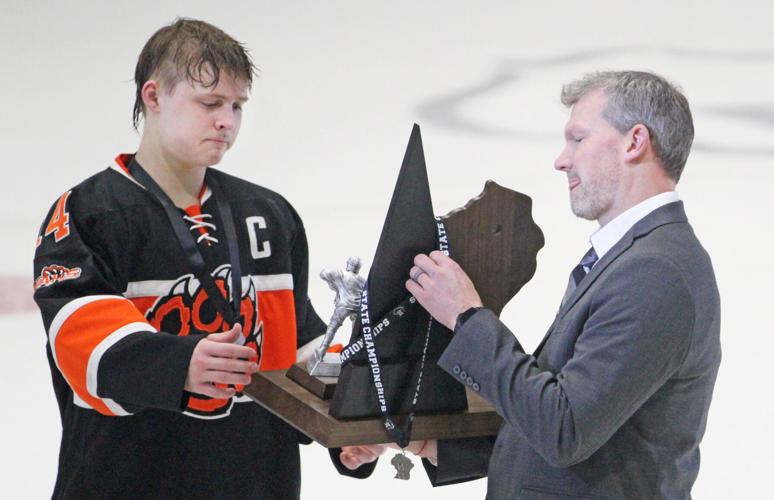 Photos: Verona vs. Notre Dame WIAA Division 1 State Finals
"Really proud of everybody on the team," said senior forward Reece Cordray. "It's obviously hard right now, but looking back on it, I'm sure we'll be proud of the moment. Only two teams get to come home with hardware and we're one of them."
With the win, the Tritons (28-0) complete the first unbeaten state championship season since 2008.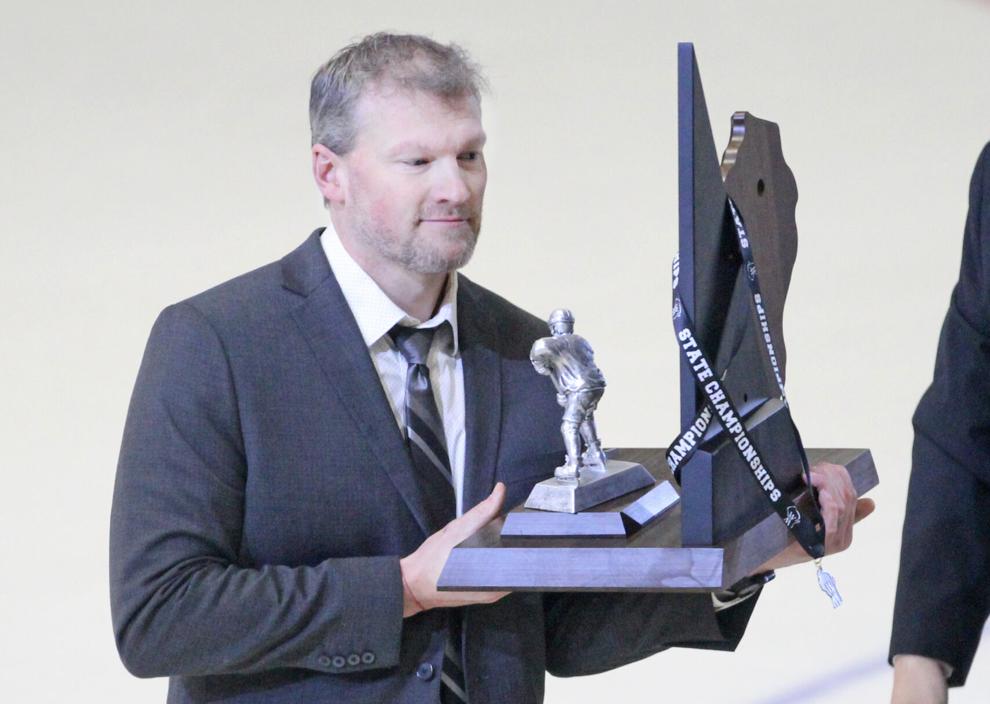 "They're undefeated this season for a reason," Verona head coach Joel Marshall said.
"They might have five, six, seven college hockey players in the next couple years. Guys that are definitely going places. It's one of the most talented high school teams I've seen in many years."
Notre Dame took a bit of wind out of Verona's sails after a pair of goals separated by 20 seconds in the first period gave the Tritons a 2-0 advantage. The first score came 5 minutes, 45 seconds into the period from sophomore forward Sam Kappell. The second goal was from sophomore defenseman Drew Schock at 6:45.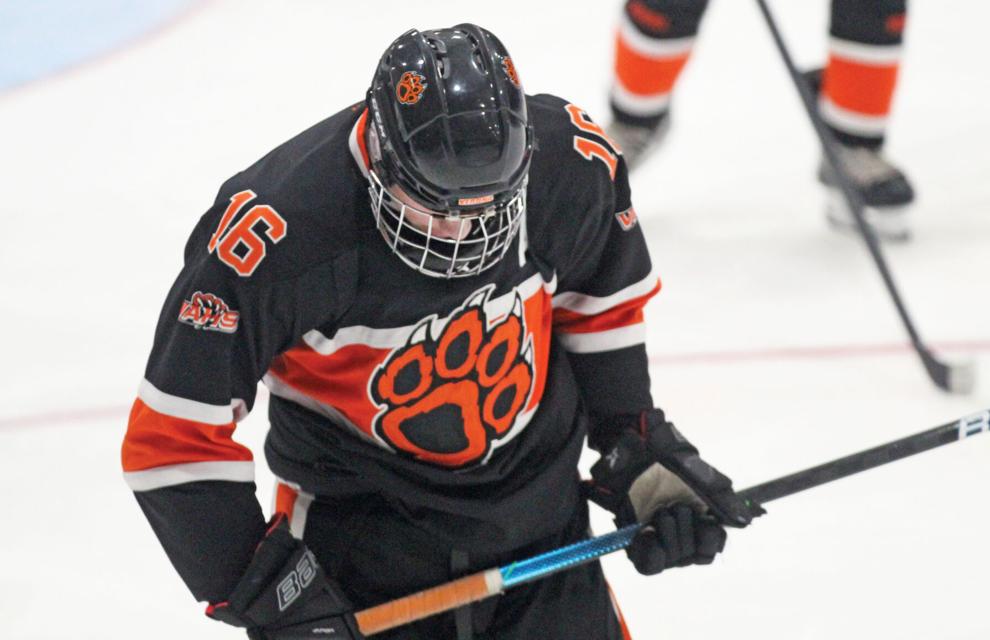 Kappell added his second score of the game with just a minute left in the first period to extend the Triton lead to 3-0 heading into the second.
"The first period didn't go our way," Marshall said. "We played well. We had some chances. That was the way we were going to have to be in the game was to take some risky chances."
Verona responded 5:05 into the second period when Cordray found senior defenseman Lars Brotzman on a twisting, no-look pass. Brotzman flicked in the one timer in front of the Verona student section.
WILDCATS: #6 Lars Brotzman scores the first goal for Verona in the #WIAA D1 State Boys Hockey Championship pic.twitter.com/WsMRXWi1G5

— WKOW 27 News (@WKOW) March 4, 2023
"It came out to me, knew I had to get it on net," said Brotzman, listed at 6-foot-5. "Trying to get something going, down 3-0 at that point. Got a little bit lucky but it came from the whole team working hard at that point."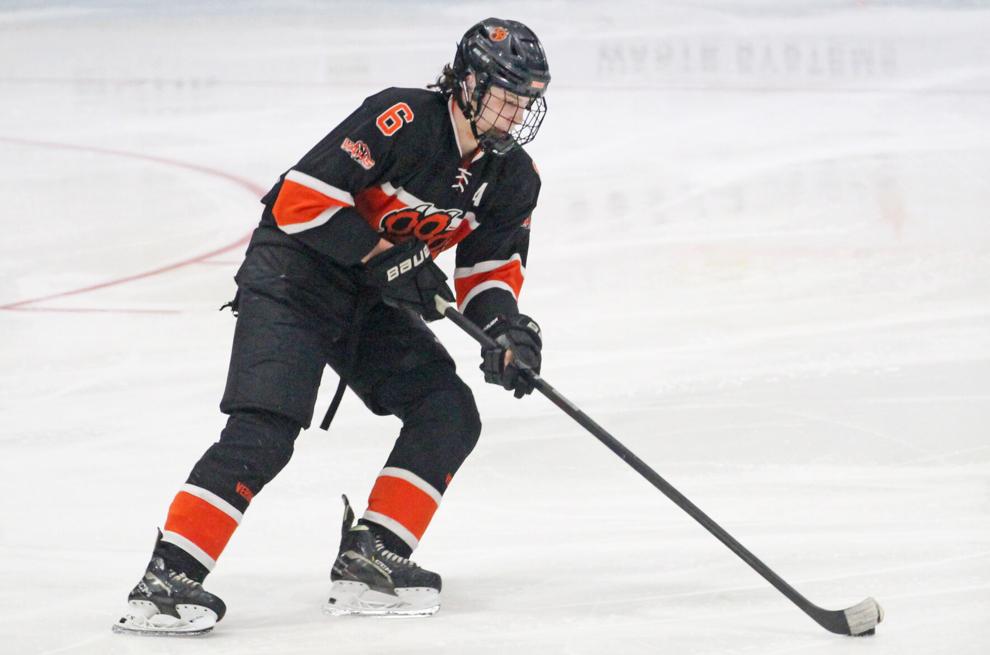 Cordray ends his senior season with 83 points – 34 goals and 49 assists.
"I had an idea (where Brotzman was), I heard him calling for it," Cordray said. "I thought I would put it in an area and not necessarily hope for the best, but kind of hope for the best."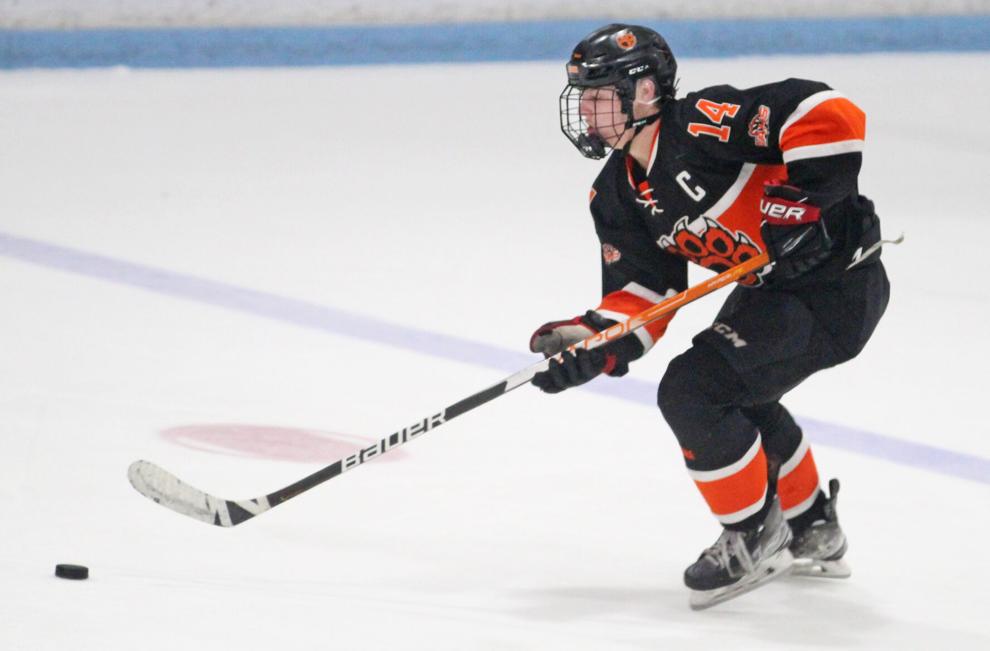 The Wildcats entered the third period still down 3-1. The Tritons scored three times in less than a four-minute span to take a 6-1 advantage 5:15 into the period. Kappell scored his third goal during the period for a hat trick.
"They had a good mindset going into the third I thought, but as soon as they scored that fourth one, like we just said in the locker room, the wheels fell off," Marshall said. "They knew that team was too good to come back and score four goals on in a matter of 15 minutes."
Senior forward Conrad Moline added a long goal with three seconds left in the game for the Wildcats' second score.
Verona – which ended its season 23-6 – was making its fifth state appearance in six seasons. The Wildcats came up short last season after a sectional semifinal loss to Waunakee.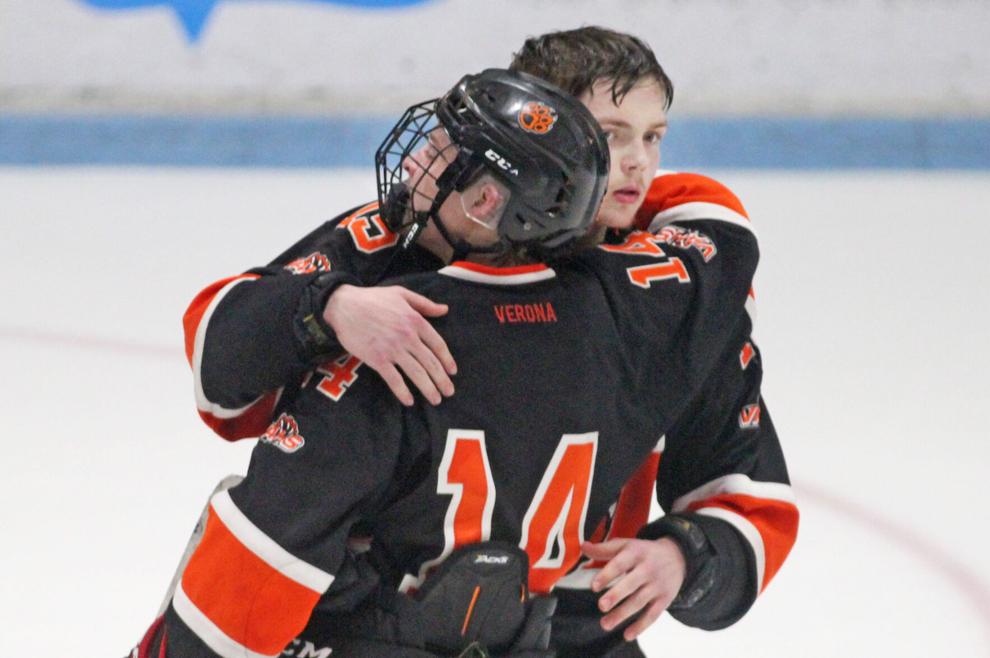 "It's sad of course, but it's a great job for us to get here," Brotzman said. "Every person works their tailend off to get here. Last year was terrible and it's still bad now, but it's so much better to know we are one of two teams in the state to be able to get to this point."